July 14, 2023
Questions to ask a child brain injury lawyer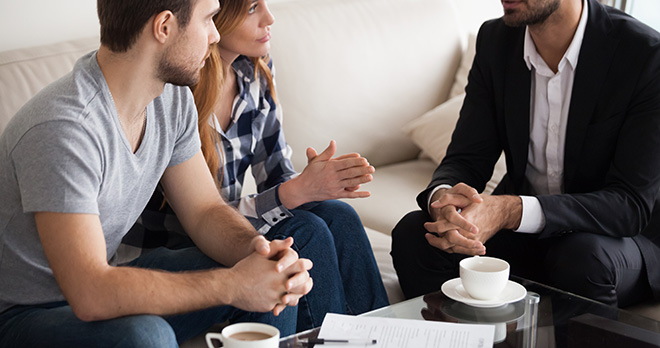 If your child has suffered a brain injury, whether as a result of an accident or negligence at birth, you may wish to instruct a brain injury lawyer to assess your claim.
Here we outline some of the questions you may have for a child brain injury lawyer, as well as what you should expect from a firm that represents you:
Will you deal with my case personally?
You should have a nominated senior solicitor (usually a Partner or Senior Associate) who oversees the management and progression of your child's claim.
Many lawyers will work as part of a team, especially in more complex and higher value cases, so other lawyers may also be involved in working on the case. However, you should have direct access and communication with the senior solicitor investigating the claim.
How much experience do you have with brain injury work?
This is an important question to ask. Birth injury cases involving brain injury in particular can be very complicated in terms of the medicine involved, so it is vital that your solicitor is experienced in brain injury work in order to properly instruct the right independent medical experts and barristers.
Do you have experience working with brain injury professionals?
Once liability is established in a claim the next process will be to quantify (value the level of damages) in the case. This requires instructing a vast array of experts who work within the field of brain injury.
These experts will include a care expert, occupational therapist, physiotherapist, assistive technology expert, accommodation expert, educational psychologist, neuropsychologist and paediatric neurologists, as examples. It is therefore imperative that your solicitor has knowledge of the best experts working in the field to help quantify the case properly.
How many cases are you currently handling?
You may wish to ascertain if your solicitor has capacity to give your child's case the attention it will need. It is good to have reassurance that the solicitor and their team will be able to dedicate resources to your child's case and that there will not be any undue delay in progressing matters for you.
Which relevant professional bodies are you a member of?
This is an excellent question to ascertain the experience and credibility of your proposed solicitor.
Most experienced clinical negligence solicitors will be a member of external accreditation panels who have undertaken an independent evaluation of their experience and technical knowledge in running cases.
Examples of accreditation bodies include:
What steps do we need to take before we submit a claim?
Before a case is issued in court solicitors are expected to work under the Protocol for the Resolution of Clinical Disputes.
This Protocol for claims involves obtaining medical records for mother and child, preparing a witness statement from a family member on what they felt went wrong and sending all this information to independent medical experts to provide reports on both breach of duty of care and causation of the brain injury.
Following receipt of the expert evidence a conference (meeting) is held with a senior barrister (usually King's Counsel) and all the experts. If advised, a document setting out the allegations of negligence is then sent to the defendant, this is called the "Letter of Claim". The defendant is then required to provide a "Letter of Response" either admitting liability in the claim or putting forward their reasoned defence.
What are the options for funding the case?
There are three common avenues for funding a claim for child brain injury:
Legal Aid
If the claim is a cerebral palsy claim relating to an injury suffered in pregnancy, at birth or the first five weeks of life, then Legal Aid funding is available if their funding criteria are met. This means that the Legal Aid Agency will fund an investigation into the claim to cover legal and expert fees.
No deductions are made from the compensation in the event the claim is successful.
Legal Expenses Insurance (LEI)
This is usually called "Before the Event"/BTE insurance – where you are a policy holder of insurance cover for legal expenses.
Many policies will cover a clinical negligence claim and it is important to check all insurance documents you hold for such cover; many house insurance policies will have LEI as standard.
Your solicitor should help you make enquiries or liaise directly with your insurance company if you do have cover.
Conditional Fee Agreement (CFA)
This is otherwise known as a "No win, No fee" agreement.
Put simply, if you lose your claim you will not have to make any financial payment towards the cost of investigating the claim. If you win your case then there may be deductions for legal expenses insurance (After the Event LEI), a success fee or charges for shortfalls in fees recovered.
This can be more complicated and needs careful explanation by your solicitor.
If my case is funded with a "no win no fee" agreement, will you charge a success fee?
Most law firms will charge a success fee if they are successful in a claim. The amount of the success fee which can be charged is capped.
If the claim is brought on behalf of a child or protected party then the court will have to review and determine, what, if any, success fee can be deducted from the damages.
Will there be any other cost deductions we need to be aware of?
Yes, there will be a deduction for any insurance policy premium taken out and also potentially for any shortfall in fees recovered from the defendant.
The total amount which can be deducted from damages is capped at a maximum of 25% of general damages (damages for loss of amenity and enjoyment of life) and past financial losses.
When can we apply for an interim payment?
You can apply for an interim payment of compensation once an admission of liability has been made by the defendant.
In the case of a young child it is standard practice to issue court proceedings so that judgment can be entered and an order made for the management of the child's money (pending settlement of the claim or the appointment of a Deputy by the Court of Protection).
Will you keep in regular contact?
Your solicitor should absolutely keep you regularly informed of what is happening in your child's case and explain the processes going on.
Many solicitors will offer meetings for updates on the phone or video conferencing, as well as by email.
You should also be kept informed of costs at regular intervals. Once medical expert evidence or key communications from the Defendant are received you should be updated.
Will you visit us at home?
Home visits are now very common indeed. Many parents prefer for their solicitor to visit them at home so that they do not need to travel whilst also managing care for their disabled child.
Meeting at home is also a good idea as this is a more relaxed environment and your solicitor will hopefully have the opportunity to meet your child and better understand the needs you have at home.
What is the average settlement you achieve for your clients?
What support is there for my child?
It is very important that children with a brain injury are fully assessed and supported as they develop. A group of medical and therapeutic professionals should work together in the community to create a plan individually tailored to your child's specific needs.
There will also be an Education and Healthcare Plan (EHCP) which will detail in a statutory document what support is needed with special education and therapies.
In the event that you are successful in a claim a case manager will be appointed. This is an experienced professional (usually an occupational therapist or physiotherapist) who will work with your family to set up and procure all the assistance needed regarding care, equipment, therapies, transport and accommodation.
What support is available for me and other parents/guardians?
There are many charities and support groups for parents who are caring for a brain injured child, some are national and others smaller and regional.
Getting support from other families can be of huge benefit to families for support, advice and information sharing.
The legal team at RWK Goodman have prepared a Guide to Cerebral Palsy which is full of information for parents and can be found here >
RWK Goodman have also set up an Instagram page @LittleChampions which seeks to promote the achievements of children with Cerebral Palsy and provide information about charities working with brain injured children.
Have more questions about making a
brain injury claim for your child?
Our specialist solicitors are here to help you when you're seeking to understand your legal options. Contact us today to find out more.
More about brain injury claims
Our
brain injury expertise
More insight into
brain injury claims