February 2, 2022
Healthcare Safety Investigation Branch (HSIB) maternity investigations will now be conducted by a new Special Health Authority (SHA) – what does this mean for patient safety?
On 26 January 2022 the Secretary of State for Health and Social Care, Sajid Javid, made an announcement to the House of Commons that the Government plans to "..establish a Special Health Authority to continue the Maternity Investigation Programme which is currently a function of the Healthcare Safety Investigation Branch."
This effectively separates the current role of HSIB in two and HSIB will no longer exist as an entity (expected to be from April 2023). The new Special Health Authority (SHA) – currently without an official name – will work on maternity investigations only whilst the (also new) "Health Services Safety Investigations Body" (HSSIB) will investigate all other NHS safety practices.
The HSSIB will operate under "safe space" principles, meaning that staff can communicate with investigators without having their input published as part of their findings, any comments made remaining private. However, the SHA Maternity Investigators will not operate under safe space principles so that the input of maternity staff will be quoted and as part of their investigation reports.
The SHA will become operational over 2022-2023 and will operate for up to five years and will:
Provide independent, standardised, and family-focused investigations to provide answers
Provide learning to the health systems at reports to improve clinical and safety practices in Trusts
Analyse data from investigations to identify trends and monitor improvements, or lack of improvements
Be a system expert in standards for maternity investigations
Collaborate with system partners to escalate safety concerns and share intelligence
Why were these changes made?
The Healthcare Safety Investigation Branch (HSIB) began its investigations into maternity care from 1 April 2018. The plan had been that this body (created by way of secondary legislation) would morph into an independent organisation (non-departmental public body) reporting directly to parliament through new statutory legislation.
The proposed legislation was not agreed though and HSIB continued to function pending the creation of an agreed Bill to put before parliament. The new Health and Care Bill 2021 has been approved by Parliament and awaits approval of the House of Lords.
Criticisms of culture within HSIB:
"The King's Fund was commissioned by NHS England to undertake a review of the HSIB's leadership and culture, due to the planned changes to transform it into the HSSIB under the new Heath and Care Bill 2021.

The review, seen by The Health Safety Journal (but is not published in order to comment on this in detail), concluded (quotes come from and are attributed to the HSJ website): "Bullying, sexism, racism and other forms of discrimination and unprofessional behaviours appear to be prevalent and tolerated – this goes right to the top of the organisation."

The result of this was found to be "very damaging to the health and wellbeing of staff, diminished the culture and undermines the potential of the organisation"

The review also described a "perceived command-and-control approach to leadership, lack of openness to challenge, hierarchical approaches to management and behaviour that is out of step with the organisation's values".

The reviewers also identified a "strong voice from staff", which felt that senior maternity investigation team leaders were "not being held accountable for behaviours that had a very negative impact on staff". The meaning of this comment in particular is not expanded upon."
What difference will this make in practice?
Until the new team at the SHA has been set up and becomes operational this is not entirely clear. It is anticipated that the objectives of the current HSIB scheme will be maintained and the primary methodology of preparing reports will also be continued.
It is unclear whether the current HSIB maternity investigation team will simply move over into this new body; if so it is difficult to see how proper change can be effected without new staffing and leadership.
We are likely to see changes in the following areas though:
The criteria for entry into investigations and widening the current limited scope of types of incidents which are investigated. For more information on this see our Guide to HSIB reports here.
It is likely that the new SHA will still act as a "triage system" for the Early Notification Scheme (ENS) – but how they will link into the ENS system and whether they will become more integrated awaits to be seen.
That there will be more sensitivity and safeguarding of clinical staff in the investigation process so that interviews with staff are undertaken in a more structured manner.
There needs to be a standardised method of reporting investigation reports, so that the same medical terminology is used to allow learning principles to be properly catalogued and useful data to be collated for reporting.
What other safety measures are in place relating to NHS maternity care?
NHS Resolution currently operates a Maternity Incentive Scheme, inviting all Trusts who provide maternity services to meet 10 key safety standards (self-certificated).
If Trusts meet these standards, then they receive a rebate on the insurance costs for their maternity unit. However, this scheme is currently suspended, and Helen Vernon of NHS Resolution write to Trusts in January 2022 to state:
"Following the re-launch of the fourth year, NHS Resolution and the Collaborative Advisory Group (CAG) have continued to monitor the Trusts' position in relation to Covid-19, staffing and acuity and the challenges faced by Trusts in achieving the Scheme's safety actions…

…In recognition of the current pressure on the NHS and maternity services, the majority of reporting requirements relating to demonstrating achievement of the maternity incentive scheme (MIS) 10 safety actions are paused from 23 December 2021 for a minimum of 3 months. This will be kept under review.

Trusts are asked to continue to apply the principles of the 10 safety actions, given that the aim of the MIS is to support the delivery of safer maternity care. Examples of continuing to apply the principles include: undertaking midwifery workforce reviews, ensuring that as far as possible the oversight provided by the maternity, neonatal and board level safety champions continue, as well as using available on line training resources.

In the meantime, Trusts are asked to continue to report to MBRRACE-UK and report eligible cases to the Health Safety Investigation Branch (HSIB). In addition, every reasonable effort should be made to make the Maternity Services Data Set submissions to NHS Digital."

It is of real concern that this incentive scheme is so frequently suspended and the risks of Trusts then failing to meet the safety requirements under it."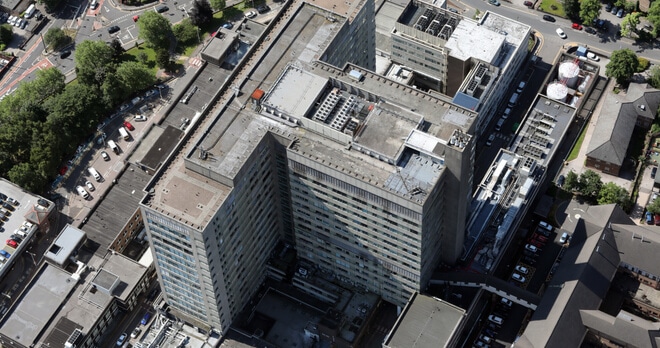 more Info
What is a Special Health Authority?
A Special Health Authority (SHA) is a type of NHS body which provides services on behalf of the National Health Service in England. Unlike other types of Trust, they operate nationally rather than serve a specific geographical area. Examples of other SHAs include the Health Research Authority and NHS Blood and Transplant.
SHAs are considered "arm's length bodies" who carry out important roles to deliver objectives of the Secretary of State for Health and Social Care. The Secretary of State can create such bodies through his secondary legislation, who will then have control in respect of its functions, the exercise of those functions and its funding.
Find out more on the NHS's website
Claims for Birth Injuries
RWK Goodman has a dedicated team representing children and parents affected by birth and maternal injuries.
We hope that the new SHA will continue the work undertaken by HSIB in delving deeply, without fear or favour, into maternal incidents. The now well-established Duty of Candour for medical professionals must be enforced to ensure families receive full and frank reports when things go wrong in maternity care.
Contact our team
If you want to find out more about making a claim for a birth injury, please contact our specialist medical negligence solicitors.
Find out more
read more
Read more about
Birth Injury