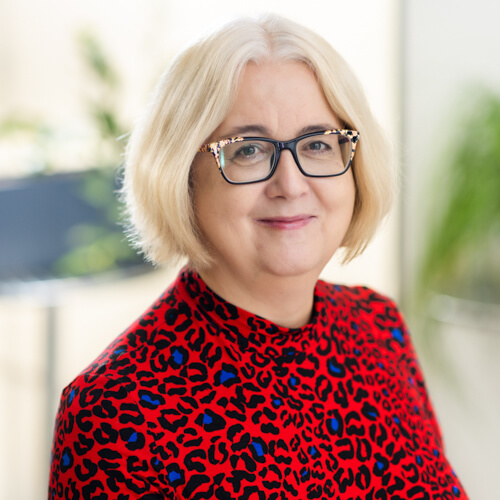 About Helen
Helen is a partner in our Personal Injury team and heads up the Industrial Disease Team across London, Oxford and Bath where a team of dedicated lawyers specialise in representing claimants with asbestos related illnesses. Helen represents claimants with mesothelioma, lung cancer, asbestosis and pleural thickening.
Helen is a dedicated specialist industrial disease lawyer. She represents claimants exposed to asbestos in a wide variety of ways, including occupationally, environmentally, in schools and hospitals and secondary exposure from family members work clothes.
Helen is recognised as a Leading Lawyer by the Legal 500 – where she is described as "an exceptional partner" with "a huge capacity for work…an unerring willingness to fight for her clients and an excellent knowledge of asbestos litigation. A pleasure to work with"
Chambers Legal Directory have ranked Helen in the top few lawyers in the prestigious "Claimant – Industrial Disease – UK-wide" where it said "Helen Childs received praise amongst sources for her occupational disease practice, representing clients in high value asbestos cases. One interviewee comments "She is extremely dedicated to the files she works on. Her great eye for detail and willingness to take on difficult cases are definite strengths"
Helen is incredibly proud to be a trustee for Mesothelioma UK. RWK Goodman were also delighted to be named as Mesothelioma UK's corporate donors of the year for the second year running.
Part of the Industrial Disease teams ethos is to "give something back" and we have sponsored scores of medical professionals to attend conferences like NLCFN, BTOG and IMIG with our Clifford Lloyd Education Fund, and to have supported Meso UK's gendered Experience of Mesothelioma study  in memory of our client Lydia Carey.
Helen is a true specialist with an expertise in out of time cases. Helen is a regular speaker at seminars, public meetings and charity fund raisers. She was invited to give a talk on Limitation to the APIL Asbestos conference.
Carey v Vauxhall Motors [2019] This Landmark decision was the first successful reported secondary exposure/overalls case in the UK.
Lloyd v Humphreys and Glasgow [2015] an important case involving an out of time claim for mesothelioma following a previous full and final settlement against some but not all defendants, in the context of Humphreys and Glasgow's involvement in the trigger litigation and an embargo on any payments for asbestos related litigation during the course of the first claim. This claim was successful at court despite 2 previous solicitors firms one on the advice of a QC failing to pursue it.
APIL and CPIL (at Fellow Level)
Accredited APIL Asbestos and Industrial Disease specialist
Helen's other prominent successes include:
B v BAE Systems (2019) claim against a shipbuilder as occupiers under the Factories Act where Mr B had visited HMS Sheffield during its construction, but a claim against his employers was not possible. Again, the first solicitors had failed to proceed with his case.
S v MOD (2018) Claim for a Royal Fleet Auxilliary Employee exposed to asbestos on board MOD ships. The case was settled for £500K plus within a year – just a few days before trial, and during Mr S's lifetime. This was important because the claim for his estate would have been a fraction of his personal claim. This claim was one of the first involving a Periodical Payments Order for Immunotherapy.
L v Various (2019) Claim for mesothelioma settled for in excess of £250K on an enhanced lifetime basis, with an indemnity from the defendants for future medical treatment costs.
M v EDF (2017) claim for mesothelioma against the successors of the London Electricity Board for whom Mr M's brother worked as an apprentice. Mr M and his brother shared a bedroom and he was exposed to asbestos from his brother's work clothes.
S v Alliance Long Acre (2019) mesothelioma case for an electrician involving a much earlier diagnosis with pleural thickening and limitation issues. Helen was able to establish the defendants – who had been pursued at least 3 times before for mesothelioma – were no more prejudiced in investigating than they would have been if the claim had been brought a decade sooner and the claim settled within 6 months of diagnosis and within Mr S's lifetime. This was important because he was a divorced man with no dependants and the value of the claim for his estate would have been substantially less. An indemnity was agreed for future immunotherapy treatment.
S v Alliance Long Acre (2019)
M v EDF (2018) out of time claim for Mr M's mother who had died of mesothelioma in 2003. The defendants were unable to establish prejudice in the context of the son's claim.
W v Distillers (Scotland) Ltd (2018) claim for mesothelioma for an architect exposed during the course of his work designing and overseeing an extension to the defendants factory (he was also exposed during the course of his employment for a local council overseeing the construction of numerous schools).
W v Distillers (Scotland) Ltd (2018)
In the much publicised case of P v Portline, Helen proved that the shipping line employers were aware of the dangers of exposure to asbestos as early as the 1950s. This case pushed back the date of knowledge by more than 10 years.
"Your professionalism, empathy and patience - amazing."
"It's been a tough couple of years but we are grateful for all the support you gave to our family"
Industrial diseases client
Learn more about
Helen's specialism
Insights and case studies
Read more from around RWK Goodman