September 11, 2019
How a solicitor can help when someone close to you dies of sepsis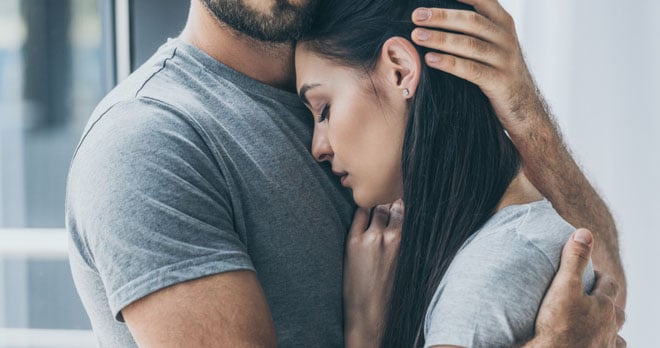 Sepsis is a potentially fatal condition that, if left untreated, can lead to death. Sometimes known as the "silent killer", its symptoms are often mistaken for other medical conditions and a patient can deteriorate extremely rapidly, leading to multiple organ failure and death.
The circumstances in which a solicitor will investigate
A lot of the cases I deal with as a clinical negligence lawyer involve a delay or mismanagement of sepsis. Sadly, this has often resulted in a patient's death, which is when the family come to us for advice.
One of the primary things I investigate is the recognition and appropriate treatment of symptoms. High temperature, fast heart rate and rapid breathing are sadly often missed – often because a patient is very unwell due to an underlying condition such as a kidney infection – and so the early warning signs of sepsis are not picked up.
Even when the condition worsens, symptoms are still often missed such as confusion, decreased urine output, mottled skin or nausea. Not recognising and treating the early symptoms, in my experience, is one of the most common causes of death.
Another common allegation I investigate is related to the treatment of sepsis. The correct antibiotic must be selected based on a patient's individual clinical presentation, and there will need to be multidisciplinary discussions between the microbiologist and treating doctors. This then needs to be regularly reviewed.
Often sepsis is just one part of the picture. Some people are at a higher risk of developing sepsis, such as the elderly, people who are in intensive care, or those who have undergone major surgery. Because of this, if the worst happens and a patient dies, often the cause and circumstances of death will need to be established.
What will solicitors investigate specifically?
As part of an inquest process or fatal claim, a solicitor can also help you look into whether:
sepsis was formally diagnosed
the hospital had a sepsis protocol/pathway and if so they will obtain this
treatment with the right antibiotics was started quickly enough
the patient's temperature was monitored and treated, and whether it became high
other symptoms were monitored, such as urine output
any underlying infection was treated and how this was done
family concerns e.g. if they expressed concern about their loved ones mental state/confusion, were listened to and acted on
sepsis is listed as a cause of death on the death certificate, and what other factors are there (if any)
a post mortem needed to be carried out
Often a death in these sort of situations is multifactorial and sepsis will just be one element. If a family suspect poor medical care, solicitors would usually need to investigate the primary reason why that patient was in hospital as well as the management of sepsis.
For instance, I have an ongoing claim whereby an elderly patient presented with leg ulcers. These were not treated appropriately and deteriorated, resulting in infection. The patient developed sepsis and sadly died. Legal investigations must therefore be carried out to look at the standard of nursing care i.e. were the ulcer dressings changed appropriately, was the skin surrounding the ulcer regularly checked, was the patient encouraged and aided to mobilise to improve circulation, was pain correctly managed. All this on top of the medical care in relation to developing infection.
Sepsis does not necessarily need to be the leading cause of death on a death certificate for a potential clinical negligence claim to be successful. The poor management of sepsis is an extremely traumatic experience for a family to experience and often leads to other health complications which can be investigated as part of a claim.
My own experience
I have myself developed sepsis after a severe kidney infection. I am fairly familiar with the signs, but even I did not recognise the symptoms (partly because I was so ill from the kidney infection) and was not fully aware of the seriousness of my situation until I had blood tests which confirmed a severe infection.
Fortunately the John Radcliffe Hospital did recognise the signs and I was treated with IV antibiotics extremely quickly. Unfortunately this is not always the case though.
The cascading effect that sepsis has on the body
If you want to understand the effect that sepsis can have on the body, then it is worth looking at a recent case of ours. Our client, Mr Robinson, was successful in pursuing a fatal claim against the Great Western Hospital in Swindon following poor care of his wife in relation to sepsis management.
Like many other cases, there were many factors which led to the claim, but Mrs Robinson was initially admitted with abdominal pain where a CT scan showed she had a large inflammatory mass. She became septic and presented wildly abnormal blood results with rising CRP (indicating inflammation, sometimes in the blood vessels themselves).
Despite this there was a delay of 14 days in carrying out surgery, and following surgery she required ITU admission and was ventilated. Then when she was eventually discharged, three weeks later Mrs Robinson had a thrombotic stroke.
We were successful in arguing at trial that Mrs Robinson developed a reactive thrombocytosis (increased platelets) as a result of the inflammatory process caused by her sepsis and this increased her risk of clot formation which in turn led to an avoidable stroke.
Sadly Mrs Robinson died of an unrelated illness before the claim settled.
---
As you can see, sepsis is a complex condition which requires fast action. Unfortunately negligent treatment can mean that the signs of the condition aren't acted upon until it is too late. However, if someone close to you dies as a result of sepsis negligence, we hope this helps you to understand the expertise that is available to help you understand what went wrong and perhaps seek financial compensation for your loss.
Specialist legal representation
after you've lost someone to sepsis
Our specialist team of medical negligence solicitors are here to help you find justice when you've lost someone due to negligent treatment of sepsis. Contact our enquiries team today and they can talk you through your options.
Talk to us today
More articles relating to
sepsis negligence